Galbraiths
At the forefront of shipping services
The challenge
To retain 175 years of shipping heritage and deliver a message that set its sight on a new horizon.
Our approach
With 90% of world trade transported by the global shipping industry, changing the direction of a historical organisation was never going to be an easy process. Understanding how Galbraiths has developed from a traditional shipping broker to a forward thinking provider of shipping knowledge took extensive research and testing.
Spanning the globe for centuries and with a respected reputation, Galbraiths asked Cross Origin to transform perceptions of its business as a catalyst for a refreshed collective mindset.
Peppered with ships, flags, anchors and water, the industry suffers from the obvious. Reducing the visual noise to create a stylish logotype with a subtle representation gives a confident and contemporary look without losing sight of Galbraiths' heritage.
As well as providing Galbraiths with the website and assets it needs to carry its new visual identity forward, Cross Origin also sharpened internal documents giving Galbraiths the tools to deliver its business activities professionally in the twenty-first century.
The outcome
"Cross Origin facilitated the culture to find a new direction for us. Their creativity opened our eyes to the possibility of moving forward in an environment where history and heritage is considered important."
Annika Bartels – Head of Research
PROJECT SCOPE
Market Research
Brand Research
Visual Concepts
Brand Identity
UX/UI Design
Website Development
Print Design
Documentation Design
Signage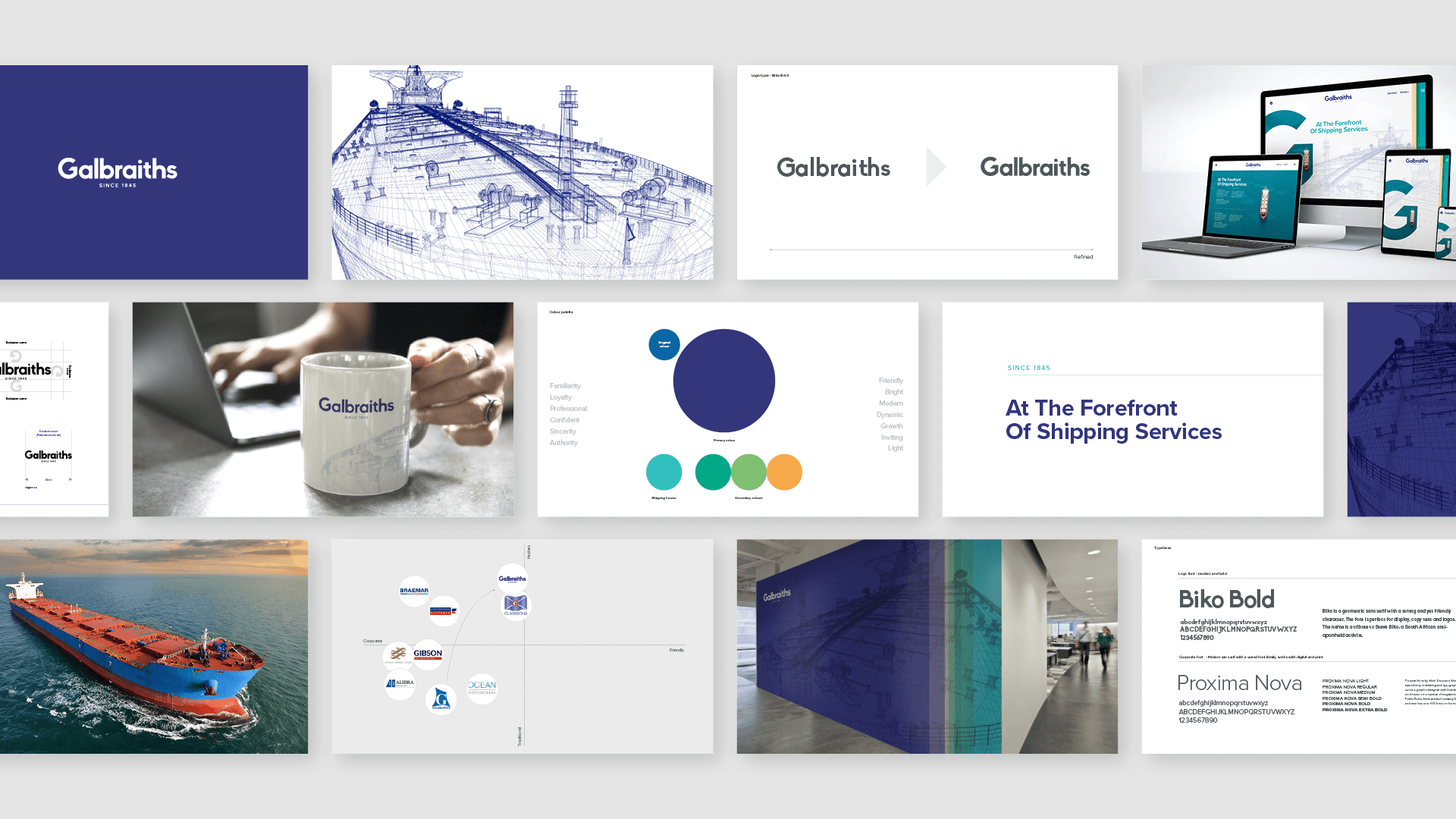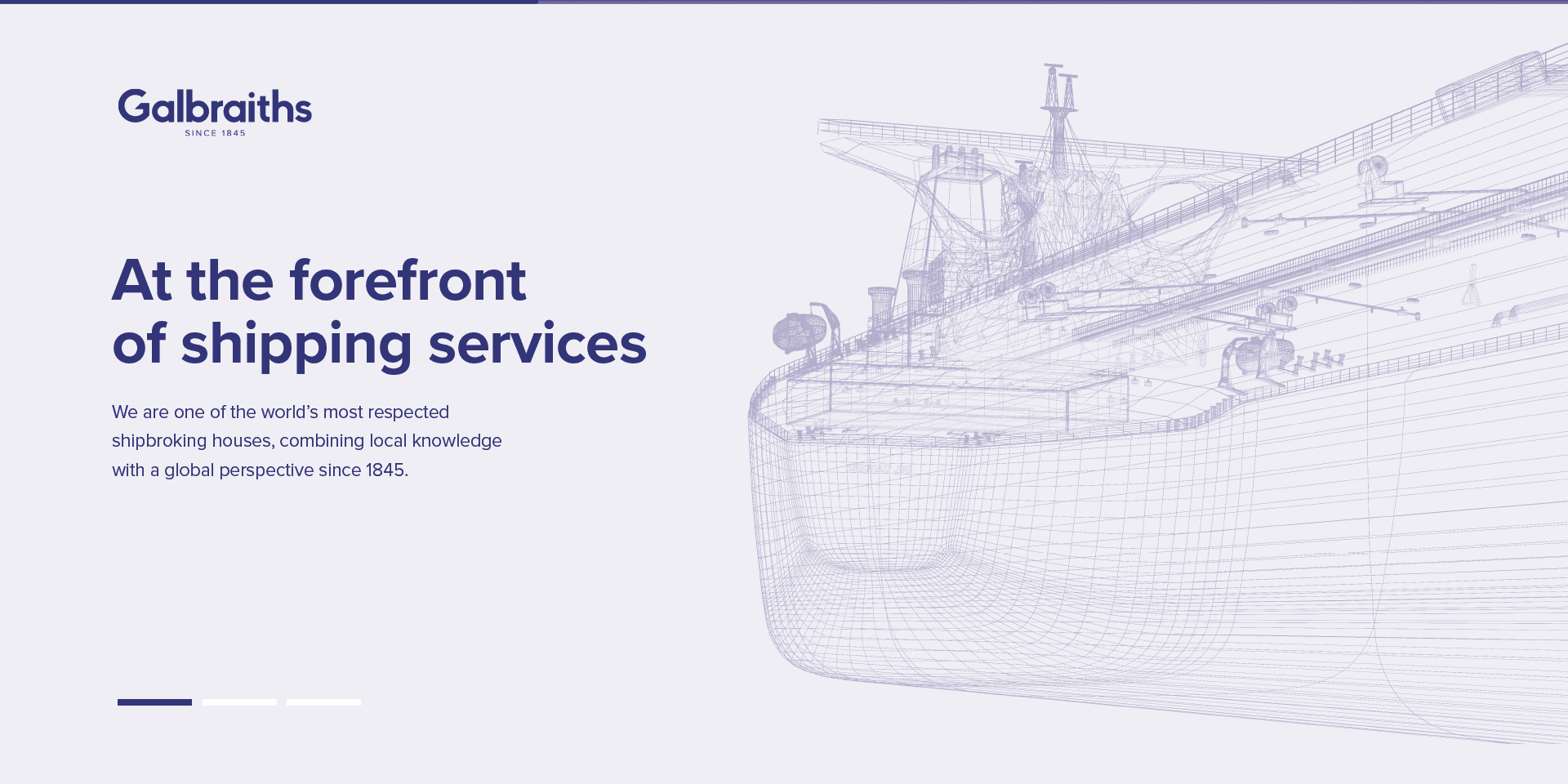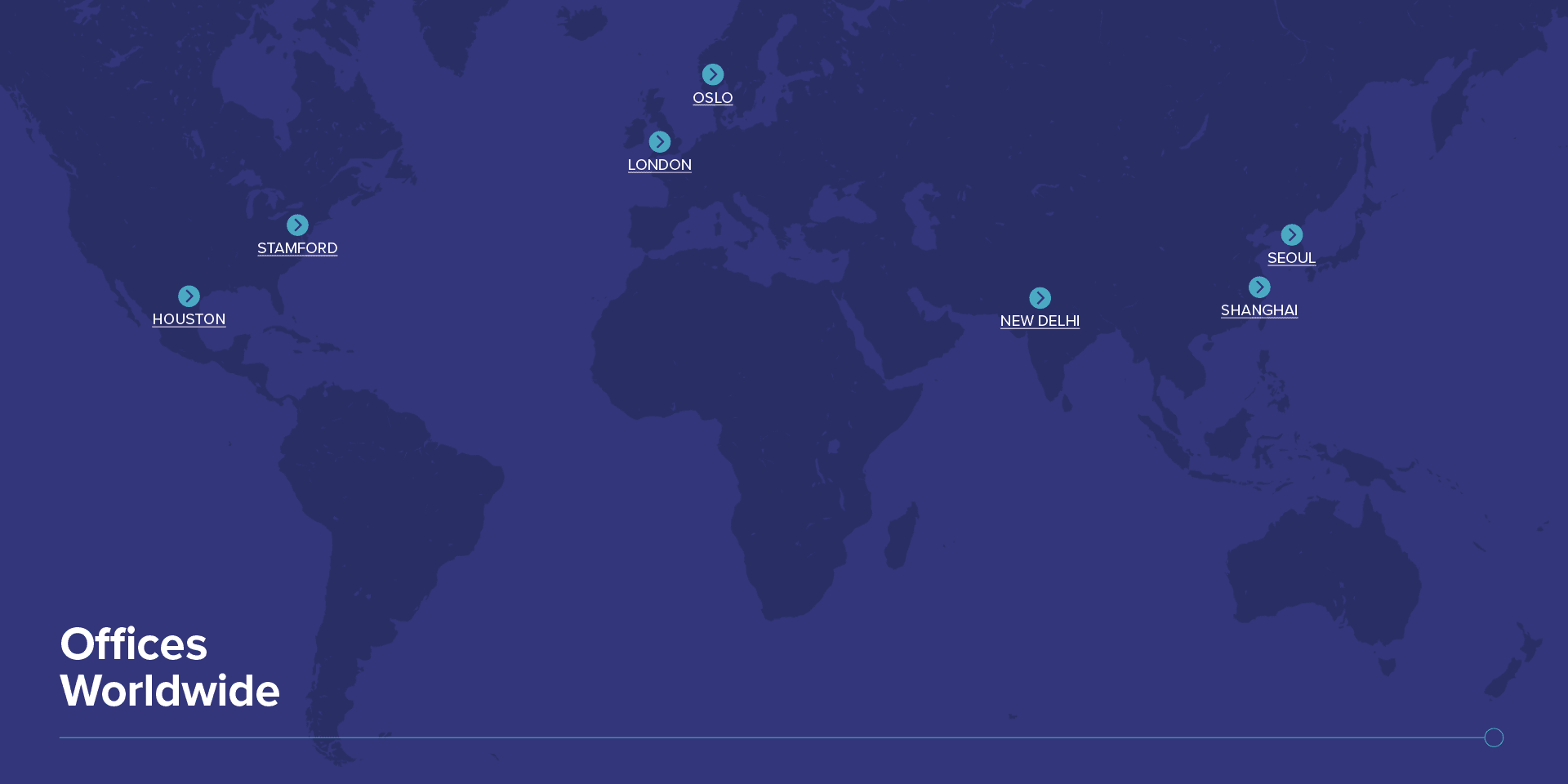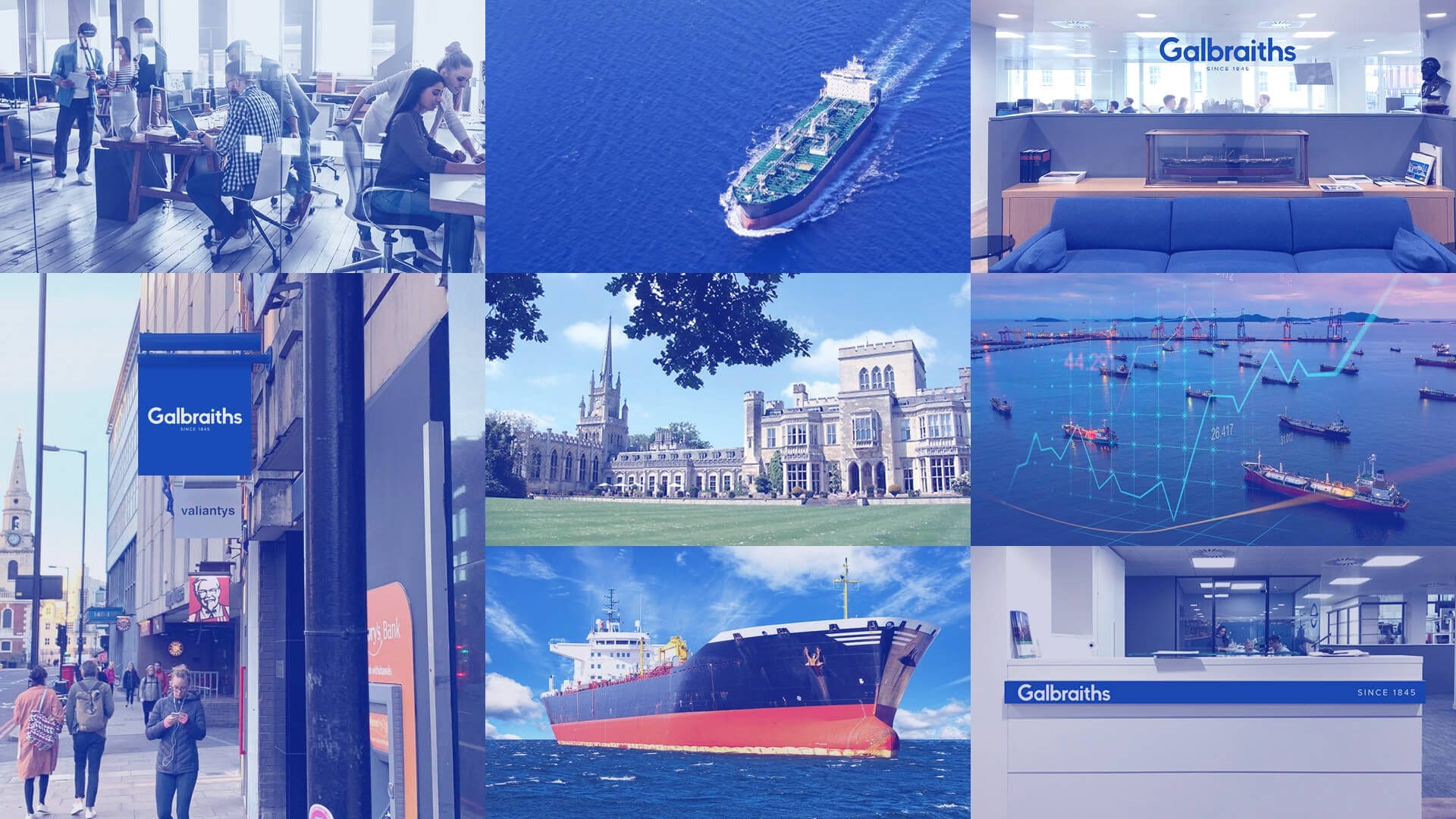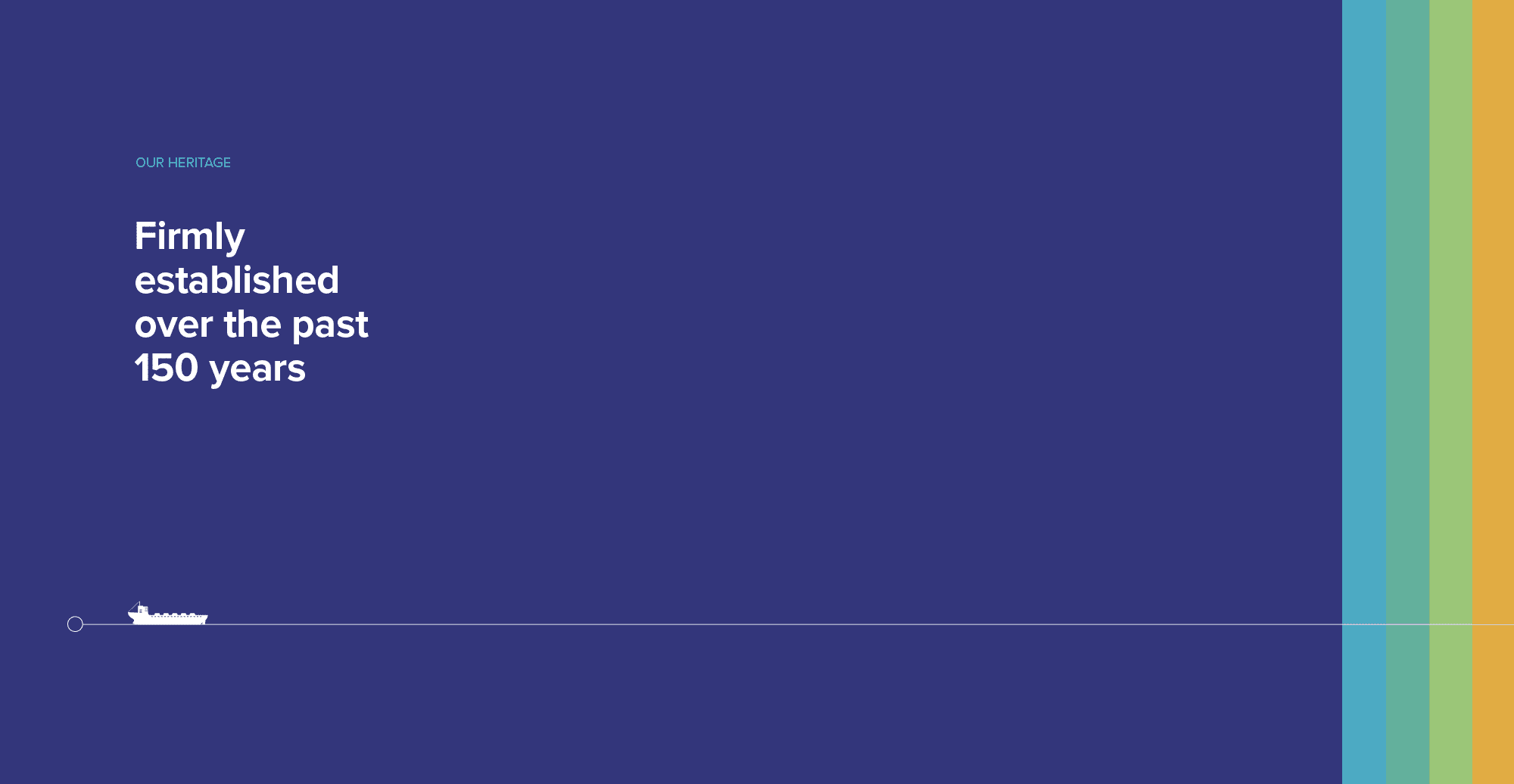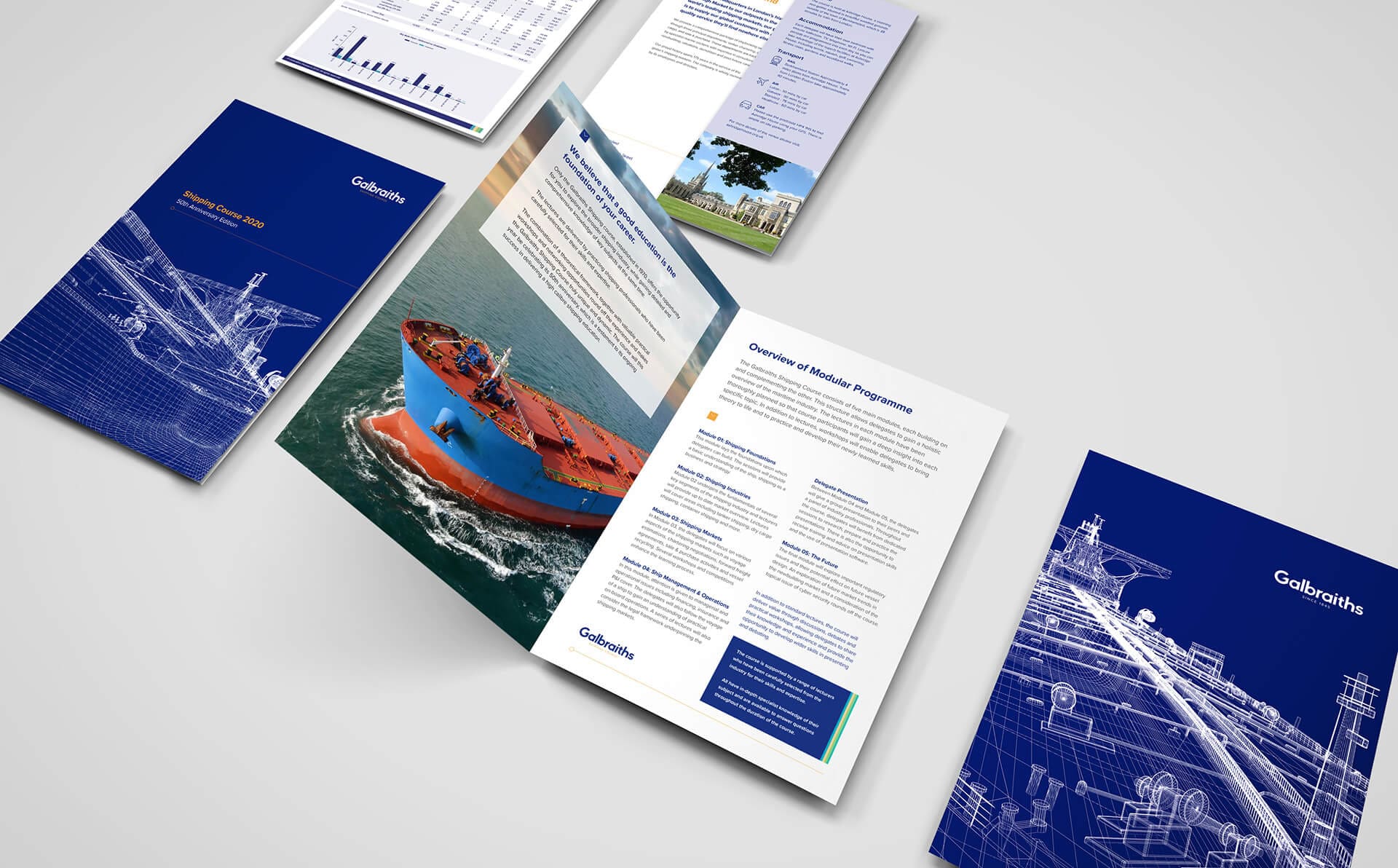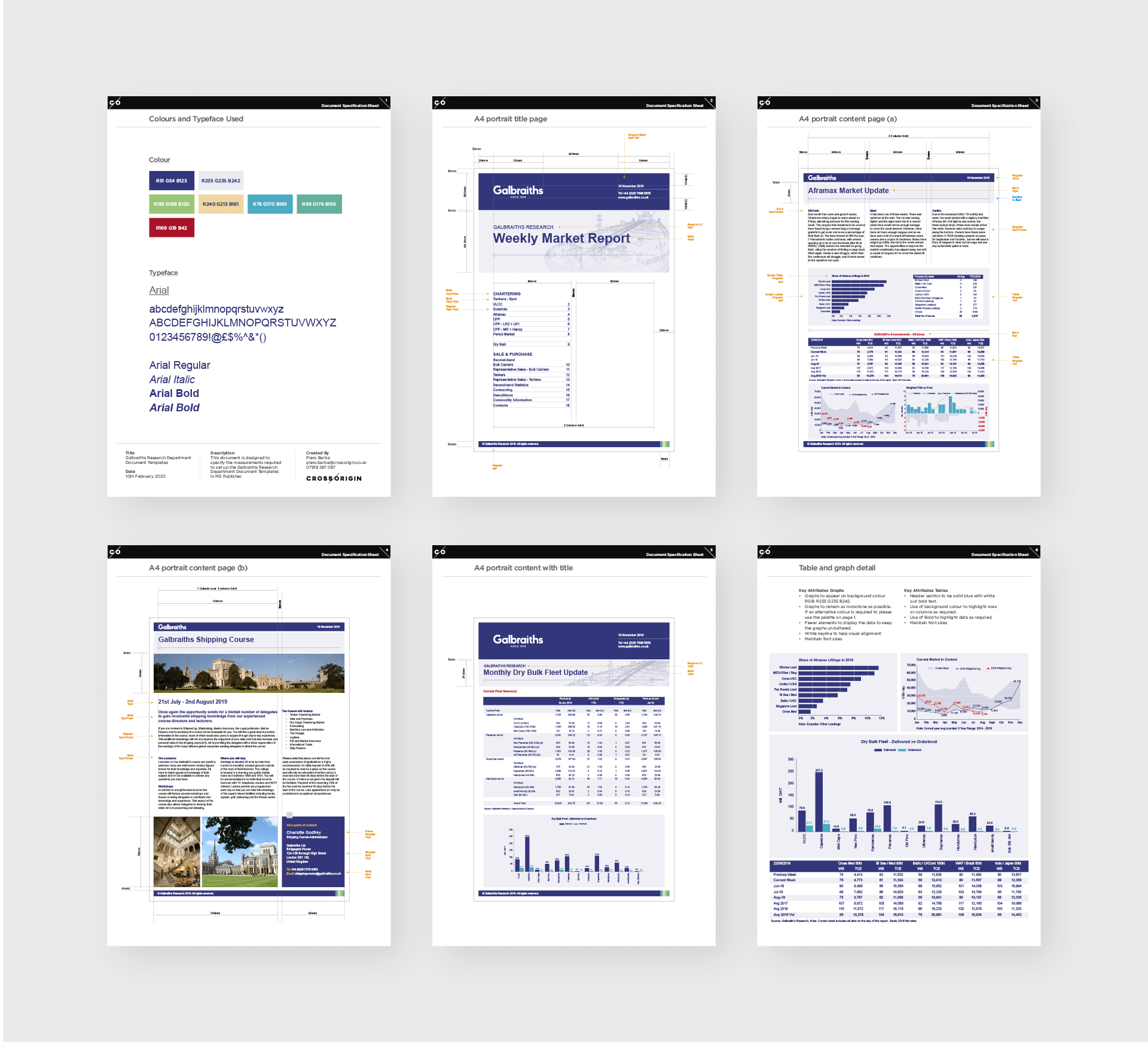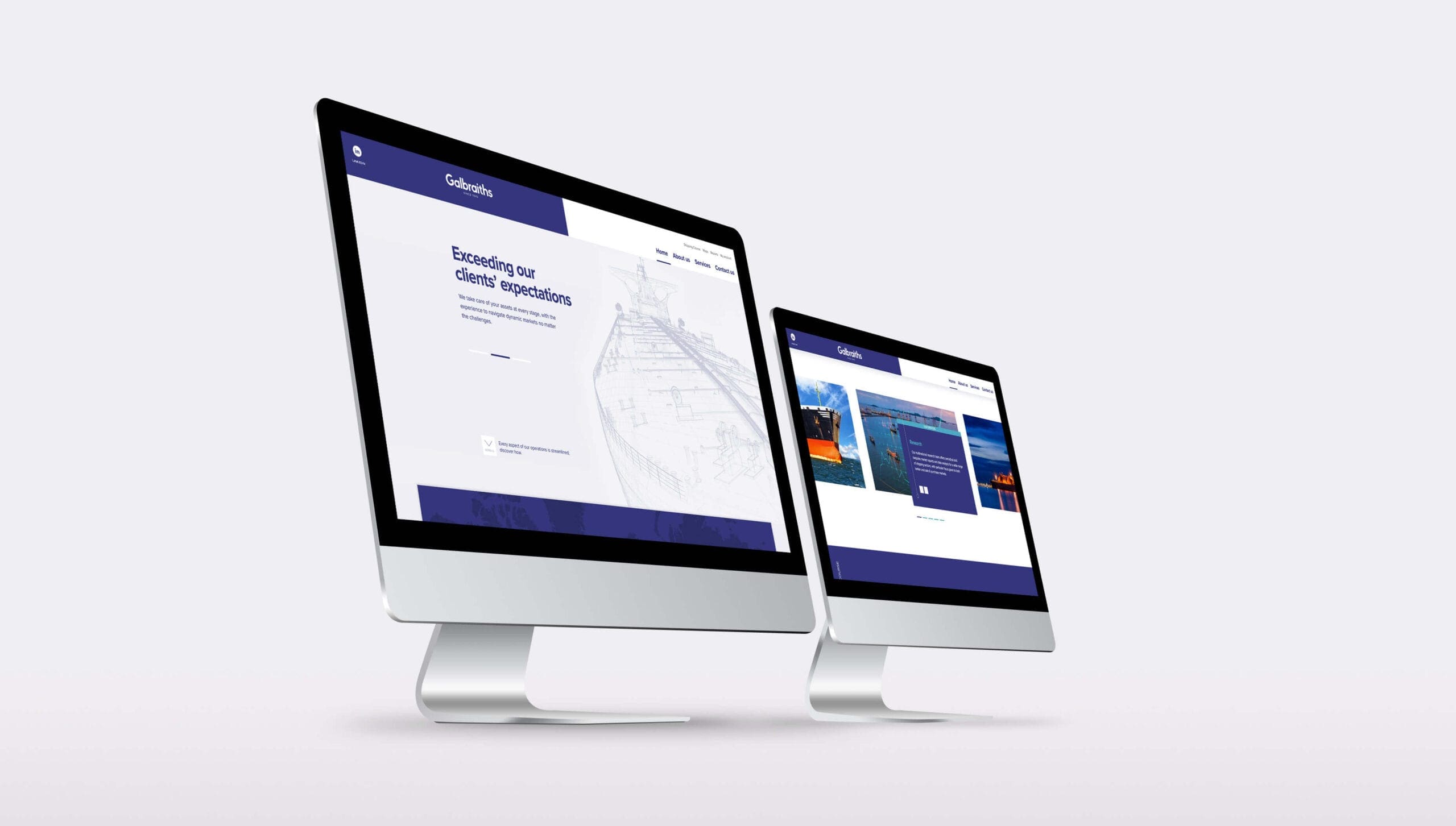 Galbraiths - Firmly established over 175 years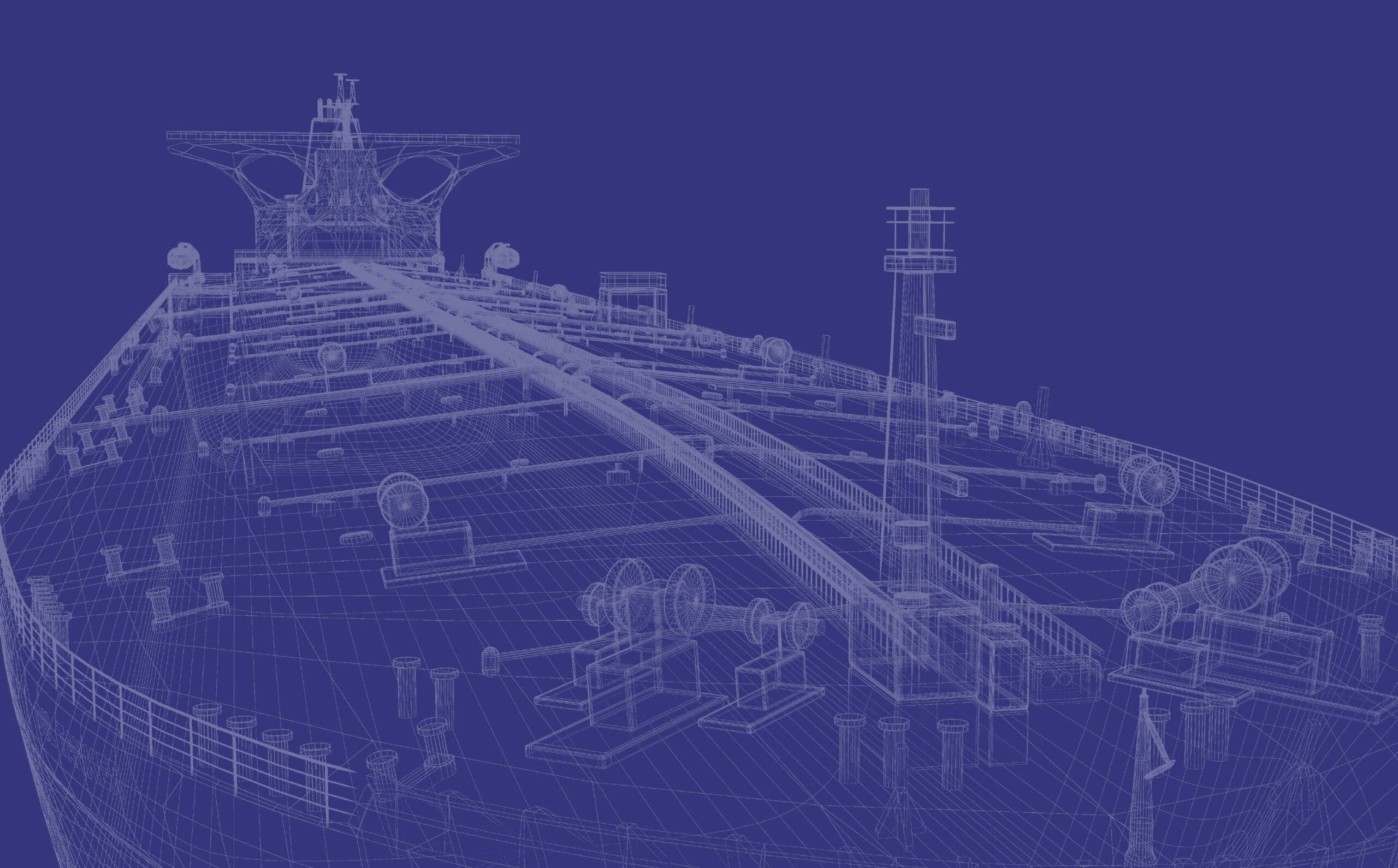 "Discovering the method to create an internal culture change was a difficult process, this is where Cross Origin became essential to the process"