Brand Strategy
Creating a brand that endures the test of time
In a rapidly changing world, we focus on creating brands that endure and evolve as businesses progress. We not only help our clients construct their brand, but also refresh and build upon it, understanding the challenges businesses face and flexing as they do.
We stretch our visual brand expression across every touch point so that it will stand the test of time.
Your brand starts with your customer.
We delve into our client's competitive landscape and target market in order to understand what they really need – often helping them define their brief in the process and winning our clients' trust.
Our extensive research process provides reassurance that the solution we devise is the best possible way of reflecting our client's personality, values and brand to connect with their audiences and ultimately drive the success of their business.
Internal Strategy
Brand Purpose
Vision
Mission
Values
Positioning
Audience
Competitors
Differentiators
Character
Personality
Brand Voice
External Expression
Core message
Brand Story
Tag-line
Visual identity
Design expression
Style/art direction
Visual position
Creative advantage
Digital presence
Marketing concepts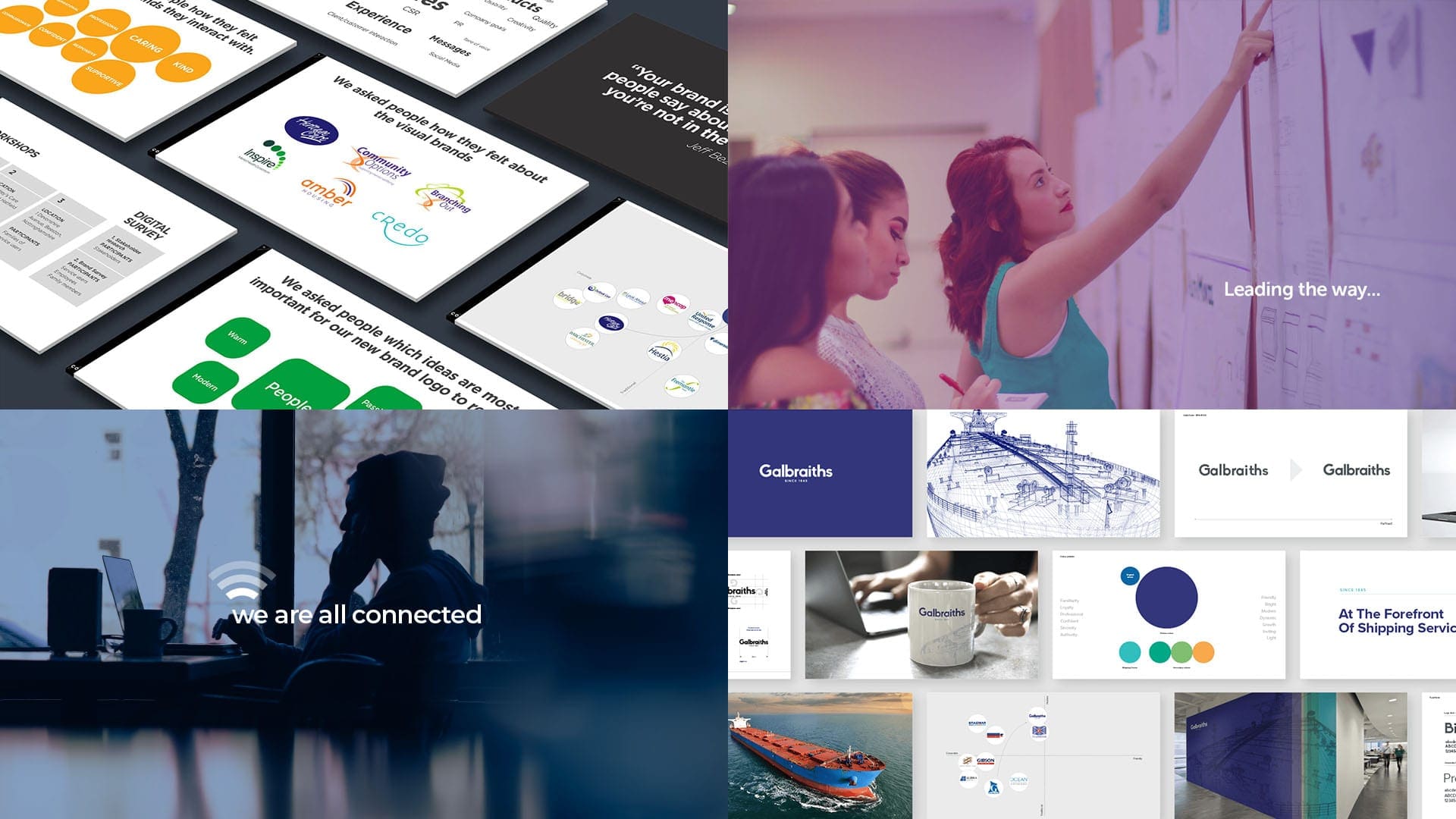 Our focus is always on client's own customers and we take an insights-driven approach to crafting impactful brands so our clients can share their story with pride.
View the work.